A survey has confirmed what we already knew - that Reading is one of the top places to live in the UK!
Reading has been named second in The Good Growth for Cities Index, run by PwC. The index measures 42 towns and cities against 10 indicators including jobs, health, transport and work/life balance.
With a high quality of life and great investment potential, here's why we think Reading is a great choice if you are considering a move...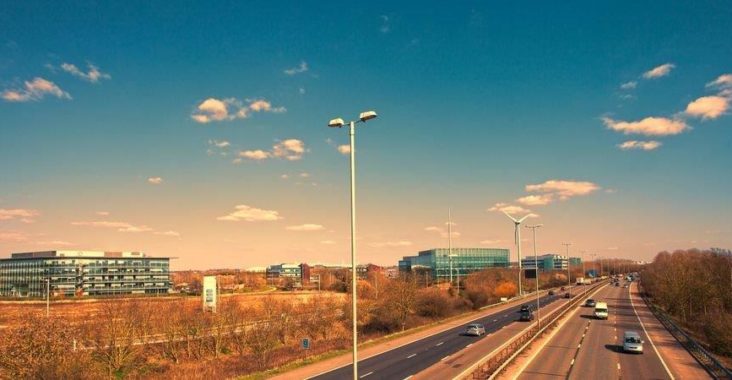 Strong economy
As a growing and ambitious town, Reading has a strong and mature economy with hi-tech industries, and the creative sector contributing significantly to its success. Businesses are drawn to the area by the availability of a highly-skilled workforce, access to international transport hubs (including Heathrow Airport) and a high quality of life on offer. Reading is home to some of the world's top brands such as Microsoft, Pepsi Co, Cisco, Oracle and Prudential.
Transport links
It also offers fantastic commuting links by Rail with direct rail links into London in 25 minutes and from 2019, Crossrail will link Reading with Central London, the City of London and Europe directly. The Heathrow Rail link is due in 2021.
Reading is well located on the M4. New investment is planned for the M4 along the Thames Valley. It also boasts a great bus operation which links the town centre with the University and business parks.
Entertainment
Reading is jam packed with entertainment, restaurants and bars that appeal to everyone. The Oracle shopping centre offers a broad range of popular shops such as House of Fraser, Next, Topman & Topshop and many more. There is also a large selection of reastraunts to choose from including Pizza Express, Nandos, Waggamamas and a Miller and Carter Steakhouse.
Education
There are excellent further education opportunities at the University of Reading and some excellent primary and secondary schools in the area such as Aldynton Primary School (Earley), Southlake Primary School (Woodley), All Saints Primary School (Reading), Maiden Erlegh Secondary School (Earley), Bulmershe Secondary School (Woodley), Kendrick School (Reading).
Housing
Reading has a thriving housing market with lots of new residential and commercial developments being built.
Caversham, North of Reading's city centre and close to the Thames, is a popular area and home to an excellent shopping centre and a number of good restaurants.
West Reading is a vibrant area very popular among renters and first-time buyers. Properties in this part of Reading are mainly Victorian terraces, some of which have been tastefully converted to modern standards. Transport links into the town centre are also good.
Earley is just two miles (3km) from the centre of Reading and close to the town's university, this neighbourhood still retains much of its old village feel and has plenty of green spaces as well as a lake. It's also well serviced by bus and rail links.
Woodley, a family-friendly part of Reading, boasts larger houses with gardens and open green spaces, as well as a number of newer residential developments. Woodley has a good shopping centre and is home to a handful of good state-funded schools.
Outdoor spaces
Those that enjoy being outdoors will find there's a lot on offer in and around Reading. You can visit Basildon Park to see an example of a beautifully preserved stately home and enjoy a summer picnic on the grounds. Caversham Court Gardens is another great spot to spend a summer's day along the Thames.
There are also plenty of hiking trails in the countryside surrounding Reading, and for those that enjoy watching sport can catch Reading FC and London Irish Rugby Club playing home games in the Madejski Stadium.
If you are considering relocating to Reading, take a look at our available properties or give us a call at the office on 0118 9575 455