Rent Your House Or Flat In Thame
For almost 70 years we've been helping people in the south of England to move. We'd love to help you join the list of thousands of happy Parkers buyers, sellers, landlords and tenants.
The first Parkers branch opened in Gloucester in 1948, and we've carefully grown our network since then. We're respected within the communities we serve for our consistently high levels of service, and we're proud of our reputation as estate agents who are great at what we do.
Whether you're looking to buy, sell or rent - we can help.
Pick up the phone and speak to our team, or just pop into our office for a chat. When it comes to property, you can rely on us.
Why not get started by booking an accurate valuation and finding out how much rent you could receive for the property you're looking to let?
2 Cornmarket
Thame
Oxon
OX9 3DR
Opening hours
8:45 – 18:00 Monday.
8:45 – 18:00 Tuesday.
8:45 – 18:00 Wednesday.
8:45 – 18:00 Thursday.
8:45 – 18:00 Friday.
9:00 – 16:00 Saturday.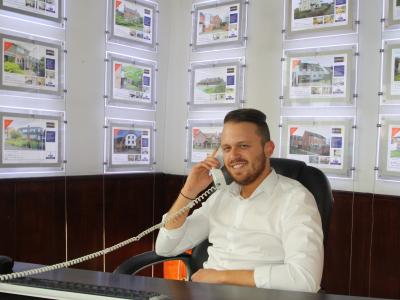 Adam Coleman
Sales Negotiator