Book your FREE Valuation
Most online valuations just aren't accurate because every home is unique, even when they're next-door to each other. One of our experts can visit and value your home properly within 48 hours, so you'll have a valuation you can rely on.
Book a FREE remote video valuation of your property
Parkers now offers a free remote video valuation of your property. This will help you take the first steps to selling or letting your home during the current situation caused by the Covid-19 outbreak. Our experts will also be able to answer any questions you may have on selling, buying or letting a home in these testing times.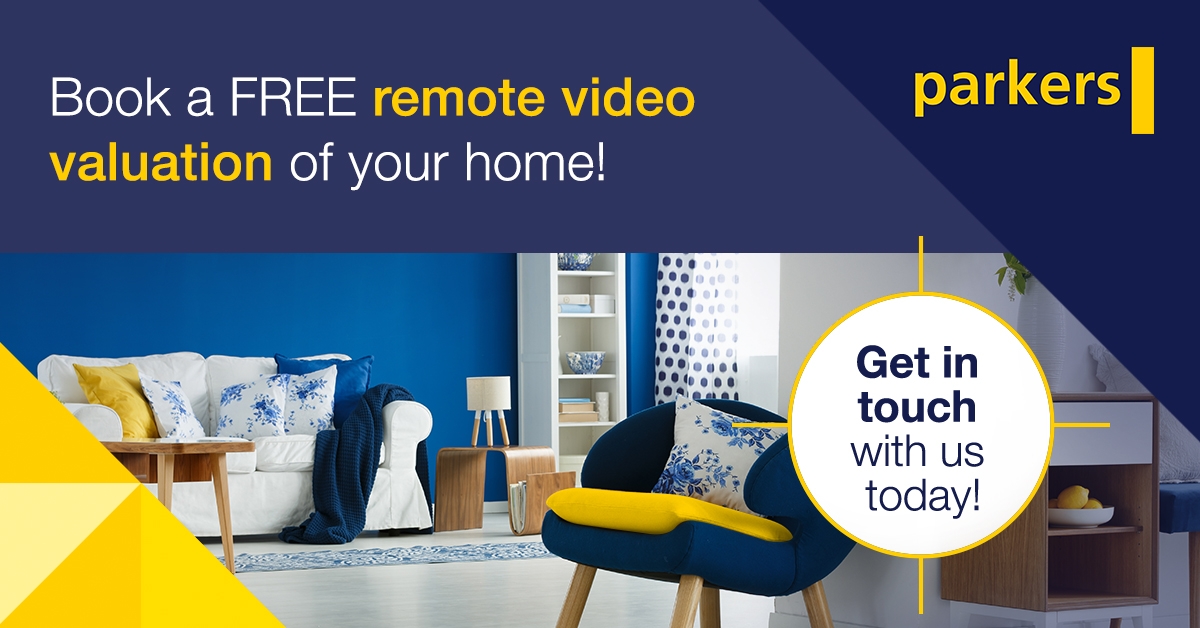 As well as being completely free of charge, our video valuation calls are a great opportunity for you to ask any pressing questions you may have about the current property market and your home's value.
During the video valuation, you will guide our local Parkers property expert through your home, and they will ask questions about your property's condition. After the call, in addition to providing a valuation, our expert will also make suggestions on any work you could carry out to increase the value of your home.
Our remote video valuations work in a similar way to our at-home valuations:
Complete the form online to book your valuation appointment.
A property expert from your local branch will contact you to arrange a time for the call that suits you, and agree on which format works best for you (e.g. WhatsApp, FaceTime, or other suitable method).
During the video call, they will talk you through the process, as well as advise on current property market conditions.
They will then 'walk through' your home with you, guiding you and asking questions along the way to get more information about the condition of your property.
After the video call, our property expert will send you a home valuation report via email, which will take into consideration the video walkthrough as well as your local area's property market conditions.
Burghfield Common, Mortimer & Bramley - Estate & Letting Agents
For almost 70 years we've been helping people in the south of England to move. We'd love to help you join the list of thousands of happy Parkers buyers, sellers, landlords and tenants.
The first Parkers branch opened in Gloucester in 1948, and we've carefully grown our network since then. We're respected within the communities we serve for our consistently high levels of service, and we're proud of our reputation as estate agents who are great at what we do.
Whether you're looking to buy, sell or rent - we can help.
Pick up the phone and speak to our team, or just pop into our office for a chat. When it comes to property, you can rely on us.
Why not get started by booking an accurate valuation and finding out what the property you're looking to buy or sell is really worth?

---
Opening Hours
–

Monday

–

Tuesday

–

Wednesday

–

Thursday

–

Friday

–

Saturday
Reading Road
Burghfield Common
Reading
RG7 3EL
Call 0118 9833897
"I have recently moved back to my home village, and working with Parkers in the Burghfield Common office was a pleasure. Being my local estate agent they made the whole process effortless on my part, and the service was prompt and efficient. Would happily recommend them, whether buying, selling or renting."
"We had what turned out to be one of the most complex and stressful moves in history but Parkers in Theale and Burghfield worked really hard to keep our stress levels down and manage the chain effectively. I first starting speaking with Chrissie who was amazing and despite the length of time from initial viewing to completion she kept in touch regularly. We had a terrible agent selling our home initially and it was after the brilliant service Chrissie gave that we sacked them and put our property on with Parkers too. I believe that you only really experience how good an organisation is when something goes wrong as it's then that you see true customer service and we had many of those blips throughout the process! Parkers did a great job throughout and I'd not hesitate to use them again."
"We just completed house sale through Parkers Burghfield. After some initial hiccups Parkers managed to find right buyer for our property and Dale personally managed to hold and the chain even when one person withdrew from the deal. Big thank you to Parkers and Dale personally."
"Have recently purchased my first property through Parkers and i couldn't be more happier, Andrea was brilliant in helping me find what i was looking for, Dale patiently guided me and kept me updated through the tricky purchasing process, So happy to finally have my own home thanks to the excellent team at Parker in Burghfield Common."
"We have just moved into to our lovely new home and the team from Parkers supported us every step along the way. They say buying a house is one of the most stressful experiences - it kind of is - and that is why you need a team of experienced and competent experts on your side guiding you through the process. I know these internet companies are doing it cheaper. but I very much doubt you will receive the same level of service. Dale was always on the end of the phone and always ready to jump to chase answers from all angles. He kept everyone in the chain informed and moving to the same beat, everyone in the chain was then engaged and doing everything to keep the transaction on track. When Dale was unavailable (very rarely), Patrick and Zoe were equally informed about the status and equally proactive in keeping everything on track. Yes - a very positive experience - I most definitely recommend Parkers of Burghfield"
"Cant thank them enough for the professional way they navigated the bumps in our house sale."
"Really appreciated all the help, encouragement and professionalism shown by Andrea in helping us to find tenants for our rental property. She was so supportive."
"Absolutely amazing service. Parkers went above and beyond to help us with renting. Would really recommend."
"A first class service. I have now used Parkers twice in the past 20 years and would definitely ask them to sell my property again. Parkers Estate Agent, their practice and staff are totally professional, honest and always have the best interest of their client at heart first and foremost. Both transactions were trouble free, value for money and the staff took care of everything from beginning to end. Thank you for everything and for making my new transition a lot less stressful than I had imagined."
"We have relocated from Leicester to Burghfield and have found the service from Dale , Chrissie and the team at Parkers quite exceptional. First they arranged viewings very helpfully at very short notice for us. Then, throughout the process, communication was excellent. Our sale at the other end had a number of problems and the help and support from Parkers was excellent - always proactive and, it has to be said, far superior to other agents we have dealt with. I recommend them without any hesitation whatsoever."
Meet your local property team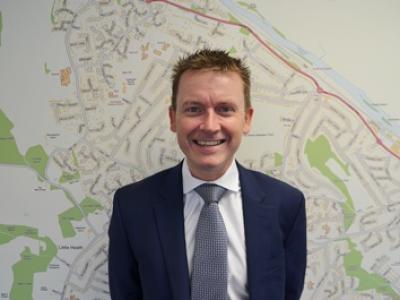 Bruce Taylor
Director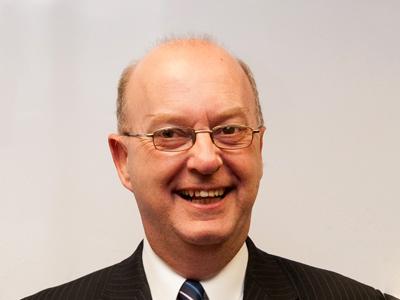 Dale Kempson
Director
Stuart Plumridge
Branch Manager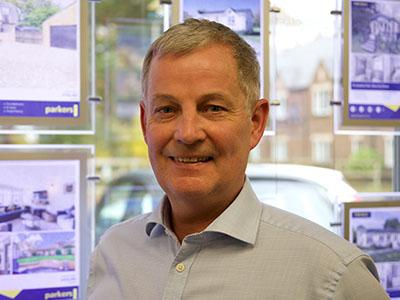 Patrick Banks
Valuations Manager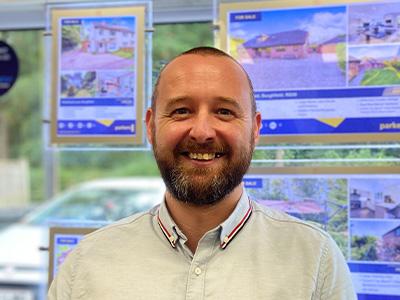 Kyle Stewart
Sales Executive
Louise Plumridge
Sales and Marketing Executive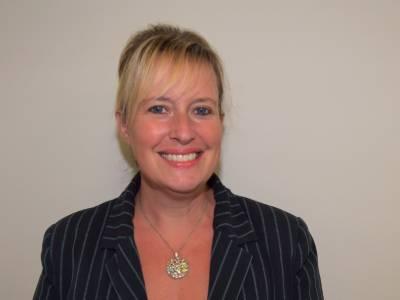 Chrissie Chitty
Sales Executive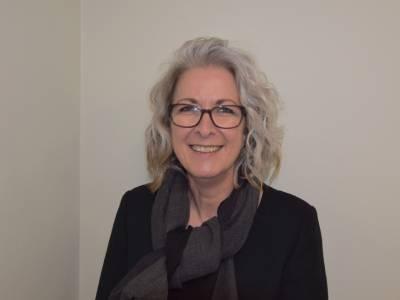 Tammy Behiry
Sales Executive